Here's my own testimonial -- to Drew University! The Princeton Review named Drew one of 50 colleges "that create futures." I know I've got a future, thanks to Drew, and to the parents who paid the school's outrageously high tuition (actually, Drew offers a lot of scholarships, and I'm grateful for the one I received). If you're ever on campus, visit the president, and tell her what charming and funny alumna you'd like to see speak at commencement.
The man pictured on the right, Mike Motz, was one of the first comics I met upon leaving the relative safety of San Francisco to move to New York and become a stand-up comic. We got along well and had complemetary styles. He was my partner in a monthly comedy show, "Jokes 'n" Gender: A Talk Show." We would do it at the Broadway Comedy Club. I would host the show, and Mike, playing a good ol' boy named "Bubba Blueneck," would be my sidekick. We would write and perform bits and we would have guests. Mike eventually embarked on a national comedy tour and then moved from NYC. I miss him!
"What I really liked about Alison is the honesty and vulnerability she brought to her act, the willingness to put herself out there and laugh with the audience. (Her) comedic style is kind of quirky and intellectual...she really has her own personal brand of intellect."
Jessica Sumney
President
University of North Carolina-
Wlimington Pride
"(Her performance) was funny, it was enjoyable, it was educational, there was a question and answer period afterwards, and I think the students, faculty, staff, everyone got a lot out of it. It was a very exciting and informational performance."
Jacob Held, Ph.D
Advisor
University of Central Arkansas
Pride
"I was really excited to have Alison on the show. She killed, in a room that is really tough...Her work is unique, it's personal, it's innovative, it's interesting." Michelle Slonim, New York City comedy producer
"Her stand-up comedy performance was the most well-attended event on the LGBT History Month schedule, and the energy in the lecture hall where she presented was a testament to her ability to entertain a crowd."
Wendy Weinhold, Director of LGBT Resource Center, Southern Illinois University, Carbondale


"She was interactive, and very funny. She made fun of herself in a good way. She said some surprising things. We were like,'Did she SAY that? Yes, and it was funny!'"
Kutztown University Allies
"Alison is always well-attuned to her audience. She is always 'in the room.'"
Wilson McDermut, Comedian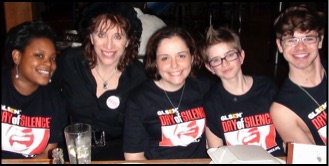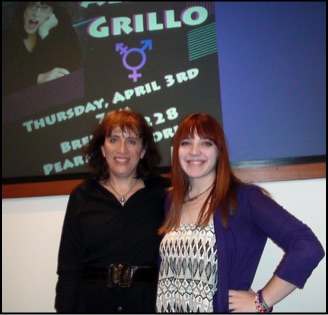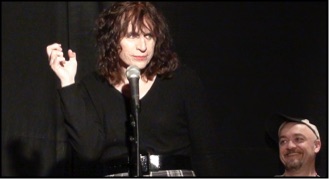 "She put a 'funny' face on the transgender community without being disrespectful, which is sometimes tough to do in the comedy world. We as allies appreciated that, as well as the realness she brought via her own experiences. The students learned a lot and had some fun at the same time."
Paul A. Datti, Advisor, University of Scranton Inclusion
After-party fun with Kutztown University Allies.
Opening monologue of Jokes 'n' Gender, at Broadway Comedy Club, with Mike Motz.
With event host Nicole Dalbo, University of Scranton.
With Mike Motz in Jokes 'n' Gender publicity photo.
At Southern Illinois University, Carbondale.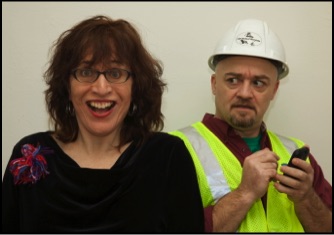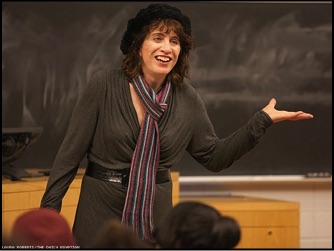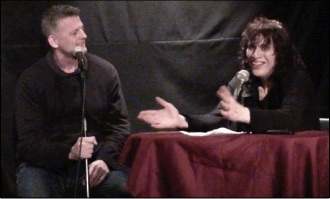 Interviewing Wilson McDermut, during Jokes 'n' Gender.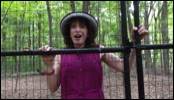 "Quirky and intellectual."