Editing a movie is tough. You take what your vision of the project was, and you try to reconcile that vision with what you actually have on tape. You slice up that tape and rearrange it, always hoping to conjure some semblance of narrative -- and if you're a comic, the movie needs to make people laugh (they can either laugh with you, or at you). You try to remember that great art and looking good are not always compatible. "Big Girl" was my first movie. Before this project, I did not know the meaning of the term cinema verite. Now I know the term, and invariably feel very cool using it.
With comedy pal Mike Motz, I visited my alma mater, Drew University, to shoot a movie showcasing my gifts as a campus entertainer. I had written a script, and purchased a new dress. We taped for several long hours. I bought Mike dinner at the good ol' Nautilus diner, and we traded tales from our college days. During "post-production" I got an idea: wouldn't it be funny to tape an interview with Drew's president? The two of us could riff about, say, the school's great professors, and its not-so-great food. I pitched the idea to Drew's public relations people. No one swung at this pitch.
Big Girl on Campus: A documentary taped at Drew University, and other fine institutions of higher learning.
My first "formal" appearance as a stand-up comic came during junior year of college, on talent night in the campus coffeehouse. It would be an understatement to say that I rehearsed a great deal. I was nervous when taking the stage, armed with five minutes of material that I had convined myself was smart and honest. "Gender" was not a term I used very much back then, and I suspect that my material addressed the topic only in the most distant ways. Anyway, I ended up getting a lot of laughs, and winning third prize.
I walked the campus feeling uniquely talented, in days following the coffeehouse performance. People talked about my act in flattering terms. The most memorable reaction came from the resident director of my dorm -- a graduate student in theology, and someone older and wiser than most people I knew. He said the performance indicated the release of something held inside me for a long time.
For some years I turned to other fields, feeling that stand-up comedy was not a career for sensible people. But stuff happened -- stuff that robbed some old verities of their relevance -- and here I am: telling my story, getting laughs, and trying to recapture the thrill of killing at talent night.
The NYC comedy world was more demanding. I would take the bus into Manhattan early in the morning, and with other hopefuls wait outside the old Improv on 44th Street. I would receive a ticket entitling me to perform at the open mic in the evening. I would spend a long day in the city -- memorizing my set, rehearsing it, or just wandering the streets. Around seven, I would drift back to the Improv, and when it was my turn, I'd take the stage and tell jokes to real adult New Yorkers sitting at real tables and consuming real alcoholic beverages. I would not exactly kill.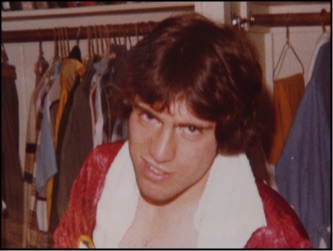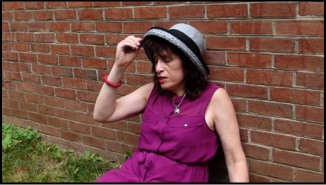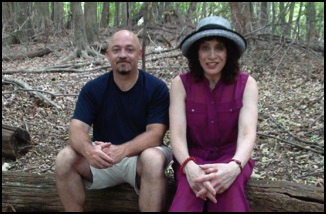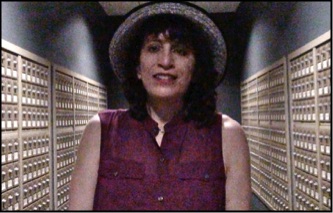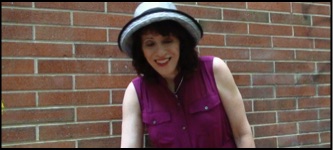 This photo is truly me: notable for its depth and perspective, and just a little grainy.
With "Big Girl" director Mike Motz. Two people who clearly get each other.
Comics just plain love posing before brick walls.
Reaching deep for a little motivation
Dressed as boxer for Halloween, senior year.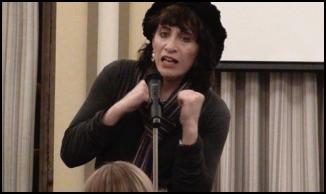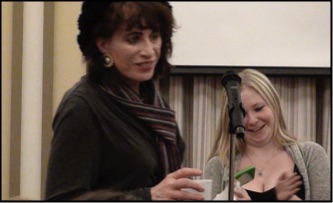 The "I coulda been a contender" bit, lovingly acted out for the amusement of students at Wheelock College.
Leaving the stage after Wheelock College performance. It was October 2012. Within an hour or so, I'd be back in my hotel room, in bed, watching Joe Biden versus Paul Ryan in the vice presidential debate. Life was sweet.